Although, nearly every advanced computer can do a few cyber security tasks. But, to perform them with no waiting time, no slow speed, and without any issues, you may require the nicest computer.
Are you searching for the best computer for cyber security? Read on this article as here you will find the excellent options along with the most useful guide. You will also learn the key features you need to emphasize while buying a laptop.
List of High-Rated Laptops for Cybersecurity Experts
Cybercrime is increasing rapidly. To ensure utmost data safety, just installing antivirus apps on computers is not enough. You need a computer designed for cyber security. If you are wondering how to sort myriads of options based on the key features, consider the following ones.
These are the most recommended computers with features that keep your personal and professional data safe. Cyber security professionals also find them perfect.
2020 Apple iMac
All-in-one desktop featuring a 10th generation Intel Core i7 Processor and 8 GB of RAM. While discussing its main qualities, 256GB or 512GB SSD storage, Radeon Pro 5300 or Radeon Pro 5500 XT GPU comes at the top.
The huge 27″ screen with 5120×2880 resolution, Retina 5K display, and 500 nits brightness offer an excellent view. Although Apple claims to be virus-free, it is recommended to find the best antivirus for MacBook to keep the device secure.
Dell Inspiron 3880
Featuring Windows 10 Pro Operating System and Core i5 CPU Model, Dell Inspiron 3880 runs multiple apps quickly. The updated and modern design improves the enjoyment. This is the best desktop computer for cyber security students.
Moreover, you can enjoy the premium superiority display with Intel Ultra-HD Graphics 630 shared graphics memory. The laptop facilitates easier connectivity with the front side media card reader. Dell laptops are known to deliver excellent performance and productivity.
Asus Zenbook 14
This is a compact and well-performing system with a durable design and comparatively fair price. You can easily do the cracking coding on a slightly slanted keyboard featuring an Ergolift hinge. It is equipped with the new Core i7-10510U with 4 cores.
This powerful processor makes the computing process easier. Other salient features include good runtime of about 12 hours, 16GB of RAM, 512GB SSD, and dedicated NVidia GPU with 2GB GDDR5. Longer battery backup enables users to work without any interruption.
HP Envy 32 Desktop
A set of credible features make HP Envy 32 Desktop an ideal option in the desktop series. It is dotted with a powerful Intel Core i5-9400 processor to perform several functions faster. On top of that, you will be provided 32 GB robust RAM and a 2 TB SSD for furthermore storage.
When talking about its pros, one could not forget exceptional build quality, power-packed performance, and 3840 x 2160 pixels screen resolution. You will never go wrong with the HP laptop, even if you buy the beginning range.
Lenovo ThinkPad X1 Carbon
If you are in search of a fast and lightweight computer, Lenovo ThinkPad X1 Carbon Generation 9 is worth considering. It is a 14'' display computer with an 11th generation Intel Core i7 processor and 3GHz speed and 16 GB of RAM.
The speed can extend up to 4.8GHz with Turbo Boost. It comes equipped with two USB-A 3.2 ports, a power button-integrated fingerprint scanner, and an Intel Iris Xe graphic card. The laptop integrated advanced features that make it an ideal pick for cybersecurity experts.
Acer Aspire TC-865-UR14 Desktop
People who want the best computer for cyber security within a budget can choose Acer Aspire TC-865-UR14 Desktop. This desktop features a powerful Intel 9th Generation Core i5-9400 Processor and a 1TB 7200RPM SATA Hard Drive.
The laptop comes with 8 GB of RAM that can be expanded up to 32 GB and a 512 GB of SSD. While working on the system, you can enjoy a smoother experience with its integrated Intel Ultra-HD Graphics 630.
HP Elite Dragonfly
Exceptionally slim and lightweight, HP Elite Dragonfly is an ideal choice for those people who want quality plus luxury. It has a matte surface and an exceptional battery life. It can go up to 15 hours.
This precision-crafter convertible system supports up to 5G wireless broadband technology. About 16 GB of RAM, Core i7 processor, built-in Samsung 512 GB SSD, and more features make it the best.
HP Specter X360
Being a security specialist, you will need to work on your laptop analyzing various cybersecurity-related tasks. Consider buying the HP Specter X360 13.3-inches, which is a 2-in-1 laptop, as it is one of the finest laptops for security experts.
Not just that, HP Specter is among the slimmest laptops available on the market. The laptop has 256GB of storage, 8GB of RAM, and Intel Core i7, which makes it a faster device for cybersecurity professionals. You may need to upgrade storage to 512GB if required.
Features You Must Check For in CyberSecurity Laptop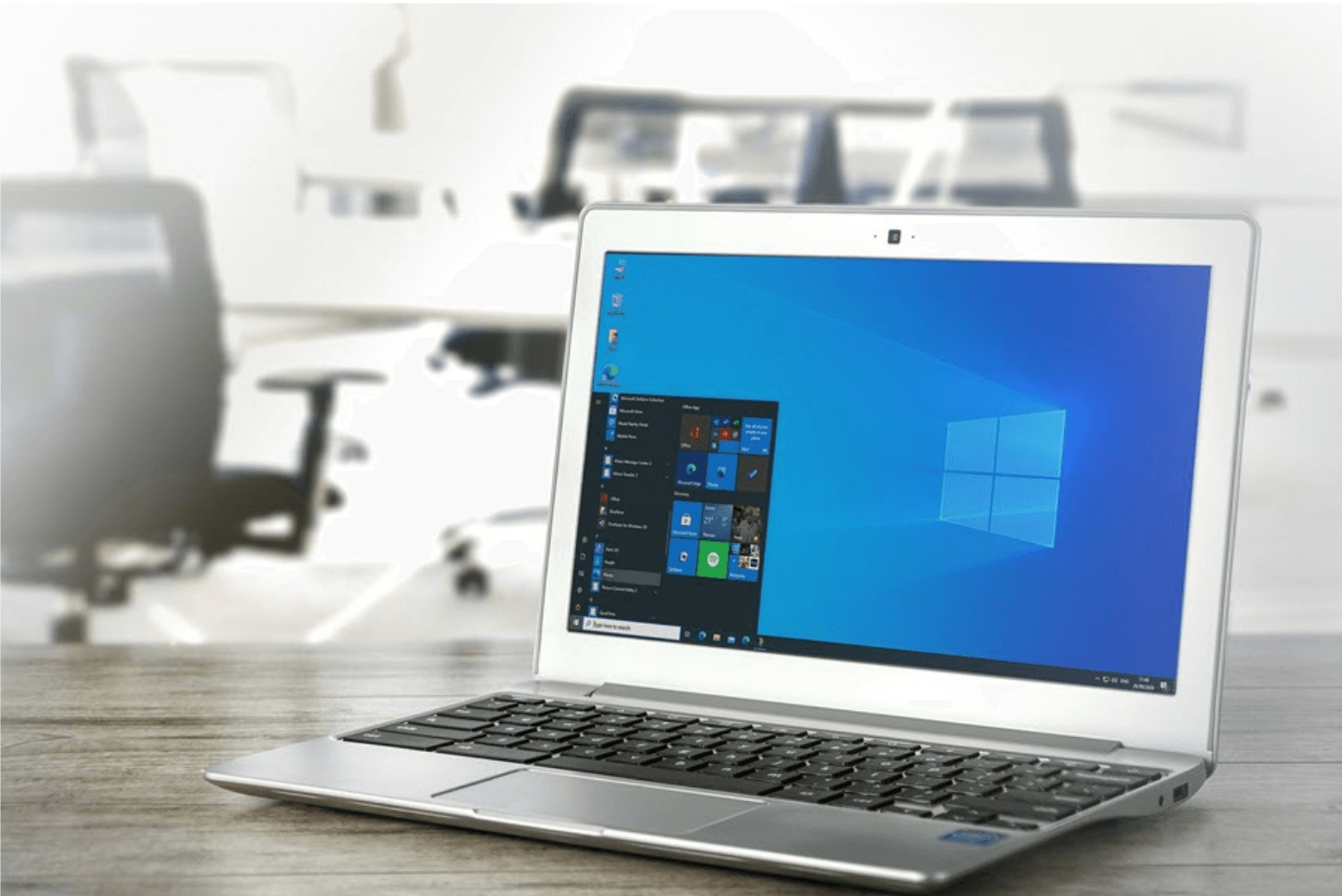 Choosing the right computer is crucial for cyber security professionals to be able to install cyber security tools, initiate password cracking operations, and other tasks successfully. Ethical hacking mostly revolves around data manipulation and coding for system cracks.
Key features include 2.5GHz clock speed, i5 or i7 processor or R5 from AMD, SSD storage, and superior RAM. Get at least 4MB cache, strong battery life, 15'' display, and dedicated VRAM or graphics card.
Further, we will discuss some attributes that help to find the most appropriate laptop for cyber security.
Connectivity Options
Pick a laptop that offers several internet and system connectivity options. This is because you might need to work with various things. For example, network devices, other laptops, and servers. Most importantly, high-speed internet connectivity is required for effectively managing online resources. So, consider a laptop with rich connectivity options.
RAM (Random Access Memory)
How smoothly and quickly your system will work is based on the RAM size. Thus, pay close attention to the RAM while purchasing a laptop for cyber security. Make sure it has a minimum of 8GB of RAM. However, professionals who need to run heavy programs should consider a laptop with 16-32GB of RAM. It will help in running various programs without any problem.
Graphics Processing Unit
This is another important parameter to take into account while searching the laptop for cyber security. Pick a laptop with a powerful GPU such as the NVIDIA GeForce GTX series for optimum results. It is mostly suggested for people who perform graphics-intensive tasks or play games. It is an extremely popular graphic processing unit for giving a better performance.
Central Processing Unit
The newest-generation processor should come with the laptop for cyber security. It is suggested to choose a laptop with a minimum Intel Core i5 or AMD Ryzen 5 microprocessor. For highly-intensive tasks, go with high-end laptops featuring the Core i7 or i9 series. The AMD Ryzen series processors feature more cores than the Intel Core I series processors.
Convenience
Cyber-attacks occur quickly, so it is important to safeguard the organizational data and resources all the time. Hence, when picking a laptop, focus on portability and ease of use. Look for the sturdiness, portability, and lightweight of a system. It will help in easily taking the laptop with you while you are outside the home or workplace.
Storage
Another important feature required for a cyber security laptop is the amount of storage space. The read and write speeds of Solid State Drives make them one of the best storage devices available today. A laptop with a 512GB PCIe SSD offers enough space for documents, spreadsheets, projects, and other types of files.
Display
For cyber security, you must be using a laptop with a premium quality display to see clear images and videos. A laptop with 300-nit brightness and excellent contrast will display impeccable pictures even in bright sunny conditions. When looking for a laptop, ensure it should have a resolution of 1920×1080 or higher and 4K displays.
Human Interaction
To speed up the work, the quality of the keyboard and touchpad matters a lot. A keyboard with separated direction keys, 4-zone RGB, and anti-ghosting technology provides comfortable long typing sessions. The touchpad with precision-point glass technology offers the right gestures and responsiveness for increased productivity.
Battery Life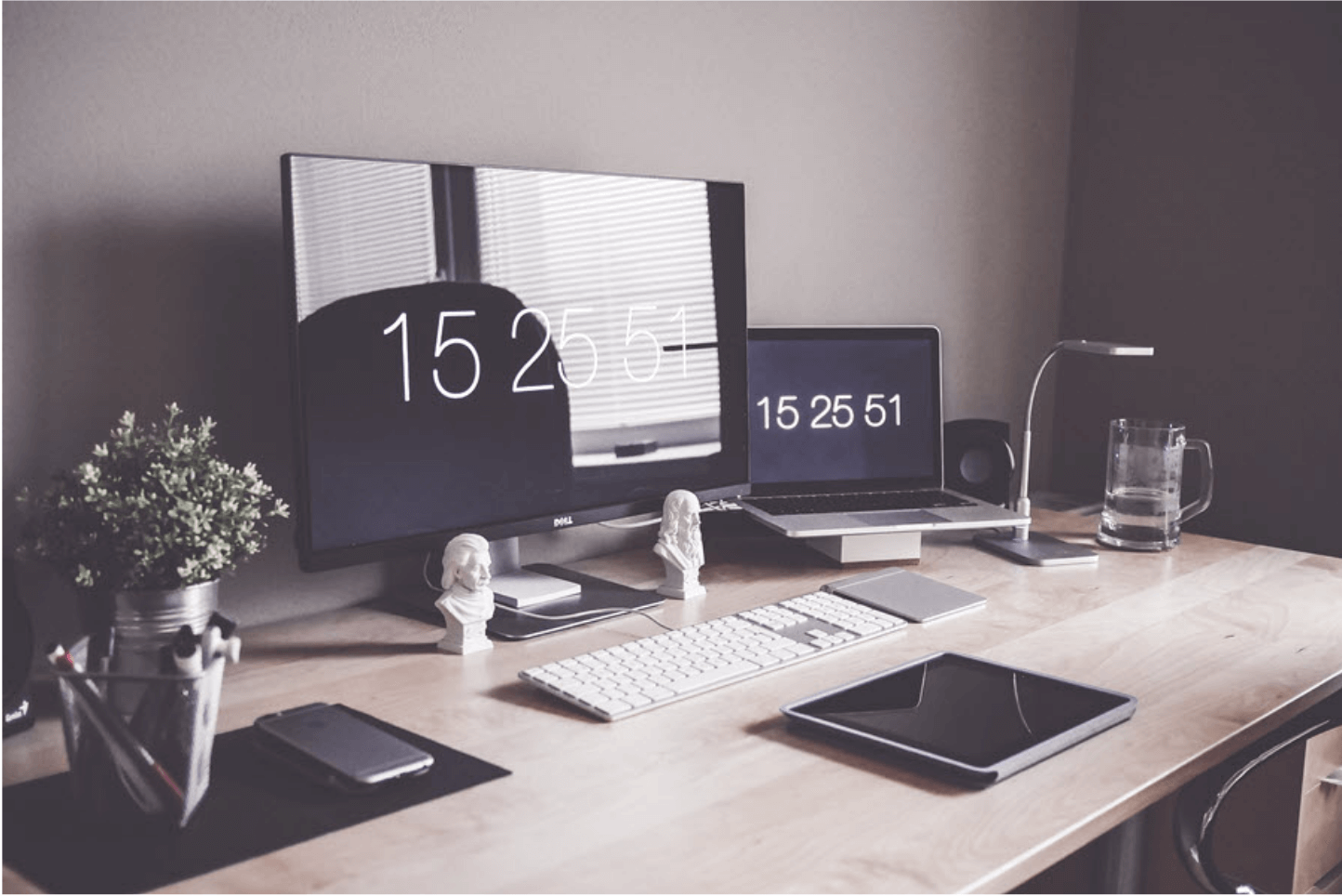 Top-quality laptops primarily designed for cyber security are equipped with an excellent battery that lasts for a minimum of 6 hours. The extended battery life assures long-term use without charging the most often. Hence, search for the brands and models that feature a battery that lasts up to 12 hours of life.
The Conclusion
The great performing processor with the most cores, minimum of 1 Terabyte of SSD, and 32GB of RAM are prerequisites. But, before you discover the specifications of any computer, examine your goal first.
Analyze your cyber security requirements, i.e., vulnerability scanning or threat hunting, to make an informed buying decision. Desktop computers are highly recommended because they are easy to upgrade the configuration.