You have bought the new shiny HTC phone probably M8 and started to explore it. But somehow noticed that it is not connecting to the HTC sync manager and failed every time you try it. Now you are almost frustrated.
Very often it seems that many people are having problems with getting their HTC Sync Manager to actually work. Even I faced this issue a lot and did google many articles, but nothing could help me to my rescue. But recently I got the way to finally make it work.
Steps that you should follow:-
1. Download the latest version of HTC Sync Manager from here.
2. Install the sync manager to your laptop/desktop.
3. Now grab your HTC phone and enable the USB Debugging mode. You can enable the USB debugging mode by navigating to Settings -> Developer options and Check the USB debugging box. If developer option is not showing on your phone then it is probably hidden and you have to manually unlock it.
4. Once all the above step is followed properly connect your phone to your desktop with the cable provided. As soon as you connect your phone sync manager will be launched automatically and your system will throw a popup saying "Installing device driver".
Note: – You must have an active internet connection for successful installation of drivers.
5. Let all the driver be installed successfully. And after a couple of minutes, you will be provided with the status of all the drivers that are installed or not installed.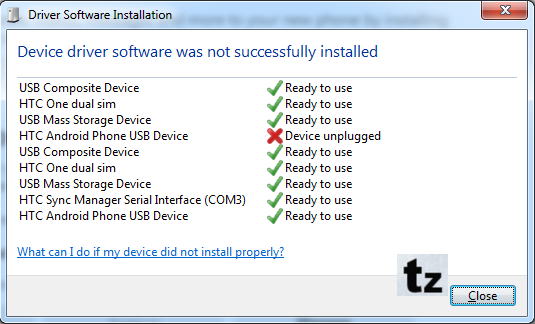 6. After the above drivers are installed on your computer go to the device manager on your computer and verify whether the HTC drivers are installed or not. You can navigate to the Device Manager by Clicking on Start -> Run and type devmgmt.msc and hit Enter.

7. After verifying open, the HTC Sync Manager and you will notice that now your phone is being connected.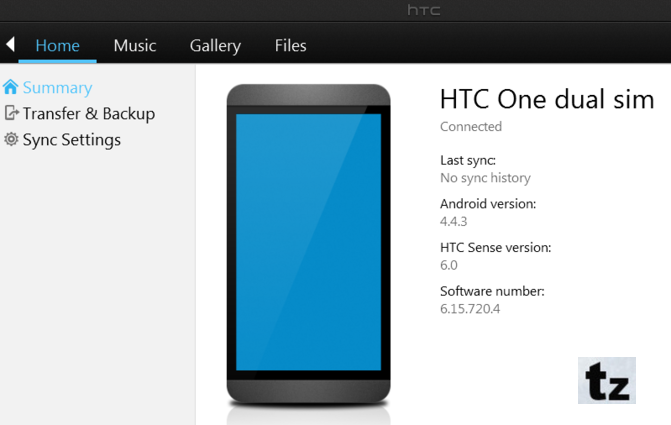 Voila, now all your frustration is gone and enjoy using HTC Sync Manager. 🙂