With the greater increase in Cyberwar and hacking and snooping around the world, from the sources we came to know that Google has decided to strengthen the security for its users so that they can stay safe… And they are doing this with just a help of USB Security Key. What the heck is that? It is a physical security key or USB stick that verifies your identity on different desktop and laptops. And search giant Google has also announced that it is adding more options to its 2-Step verification feature with Security key. And that USB stick is a Universal 2nd Factor (U2F), Standard.
The U2F Standard is a product of FIDO (Fast Identity Online) Industry, an industry consortium that has been working to come up with specifications supporting a range of more robust authentication technologies, including biometric identifiers and USB security tokens.
So basically how it works is that after you have plugged the device into your computer to access your Google account via chrome, all you have to do is to tap into the device when prompted by Google's browser.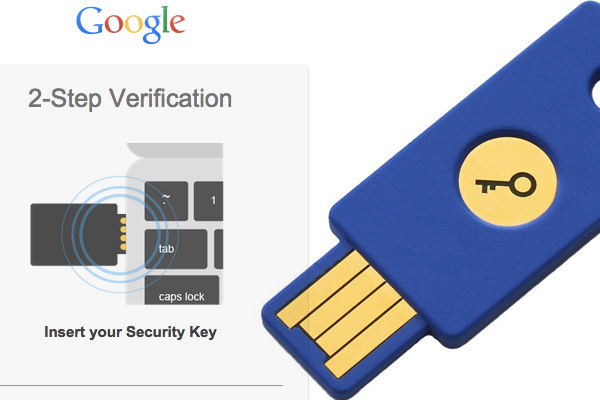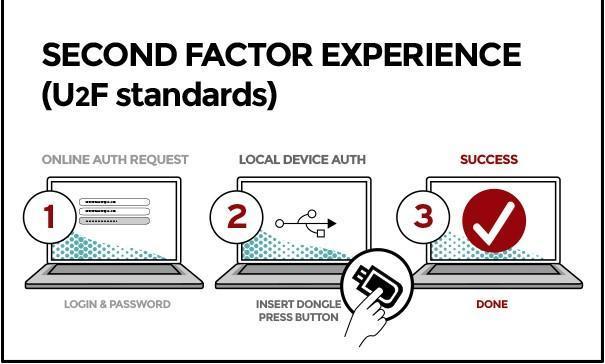 Previously Google has been offering users to receive the second way of authentication data as a code sent via text message or the authenticator app also called as 2-Step verification but now, with this, physical USB, there's another option for safety. Using security key means that your physical presence is needed to log into Google accounts, making it even more difficult for a remote attacker to gain access to your account, which can protect you from malicious hacks.
Google's traditional 2-Step verification system requires your password and your phone number to sign in. Google then sends a 4 or 5 digit verification code to your phone number when you sign in to confirm it's you. However, some of the brilliant hackers have managed to break the 2-Step verification process and are able to set up lookalike sites that ask you to provide your verification codes to them, instead of Google. Google now claims that with the help of Security Key it offers better protection against malicious attacks as the Security Key uses cryptography instead of verification codes and works only with the website Is supposed to work with.
Google took this move after Apple launched its Apple Pay platform, a wireless payment system that takes advantage of the near-field system (NFC) technology built into the iPhone 6, which allows users to pay for purchases by tapping the phone on the store's payment terminal.
The essentials that are required for Security Key to work are a USB port and a Chrome browser. This means that users won't be able to use on mobile devices. And this Security Key is a chrome-only tool, so users won't be able to use it on other browsers like Mozilla Firefox or Internet Explorer.
Google is offering this feature for no charge, but the interested users will need to buy a compatible USB device directly from Universal 2nd Factor (U2F) participating vendor. Security Key is currently available on Amazon US at a price of $17.99. You can find Security Key devices available for sale here. And also here.
[SOURCE: India.com]